I have been working on some snoods, boots and more things to come.
They have been very popular and I have a hard time keeping up with the making lately due to demand.

Here are some examples: I call them sliknies and they are almost impossible to take off!
Keep checking in for updates. All snoods are $10 except for stretch velvet that are $13.
Puppy snoods are $5 and $7.

Boots are $35 per set and they can be custom made!
NEW : PINS of afghans, salukis and dobermans. All original and very cute. Pictures soon!
Watch for my mothers raincoats... Coming soon!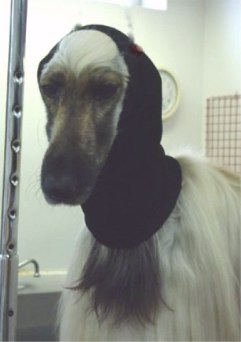 Black slinky snood on Angel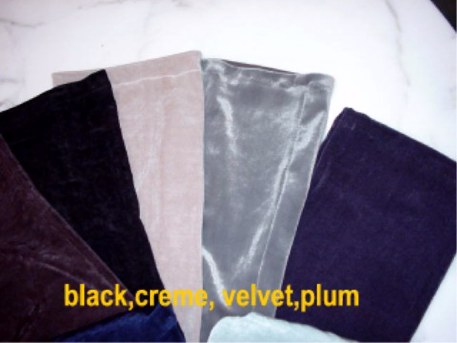 variety of colors




All snoods