There are some very special dogs that have passed through my life and some that are still very present.

I have one dear friend in Tryst... She is the world's winnigest afghanhound and she has no clue that she is!

It has been a true pleasure to be a part of her interesting and colorful life so far!
She is a magnificent animal with lots of ideas about how life should be regarding to Tryst.

Here are just a few shots of her that to me are priceless..
I have written a short story about her and I would like to share it with you all. Plese see below!


Please enjoy our beloved Tryst in all shapes and makes!

After 161 BIS
25 Specialty BIS
Four times the top winning hound( the last one as a veteran!)
The winnigest hound ever in america and the world..
The breed winner at Wesminster 95, 96, 97
Group 1, 2, and 3 at Westminster
Americas Number 1 dog of all breeds 1995
Americas Number 3 dog of all breeds 1994
Americas Number 5 dog of all breeds 1996
Americas Number 9 dog of all breeds 1999
Afghanhound club of America BIS 1995
Mother of two litters
Champion producer
The only bitch of any breed to return to the showring after puppies and become a top ten all breeds!

She is now a happy retiree living her days at Grandeur, jogging, running and just having fun!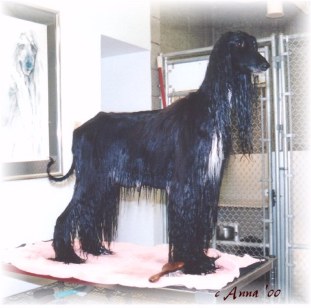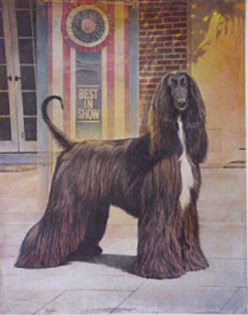 Tryst before puppies... 24 hrs, wet and naked belly! Tryst by Chet Jerzerski.. copyrighted




Tryst all dry and beautiful 22 hrs before pups! Tryst by Iren Naarits - copyrigthed!!!!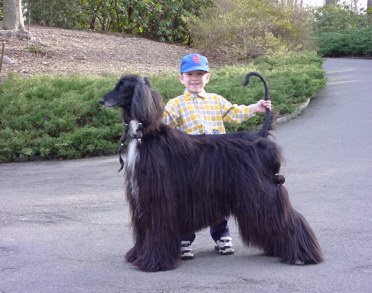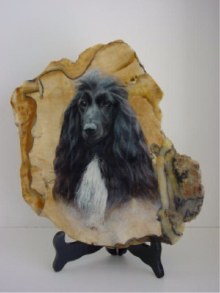 Tryst and buddy Bill Rechler 2000 Tryst by Daphne Gie - copyrighted!!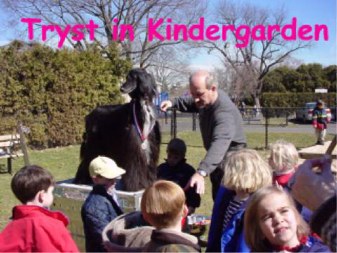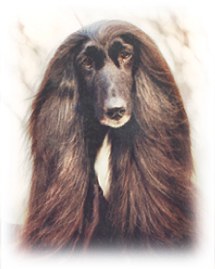 Bill brought Michael and Tryst for "show and tell" Tryst by Anna.... !

I have written a short story about my dear friend Tryst and our escapades together over the past 7 years.
please read and enjoy!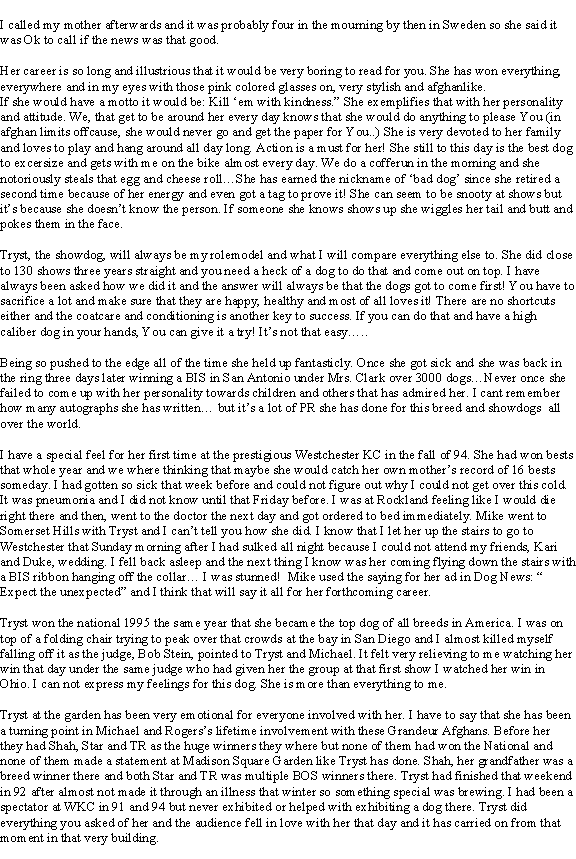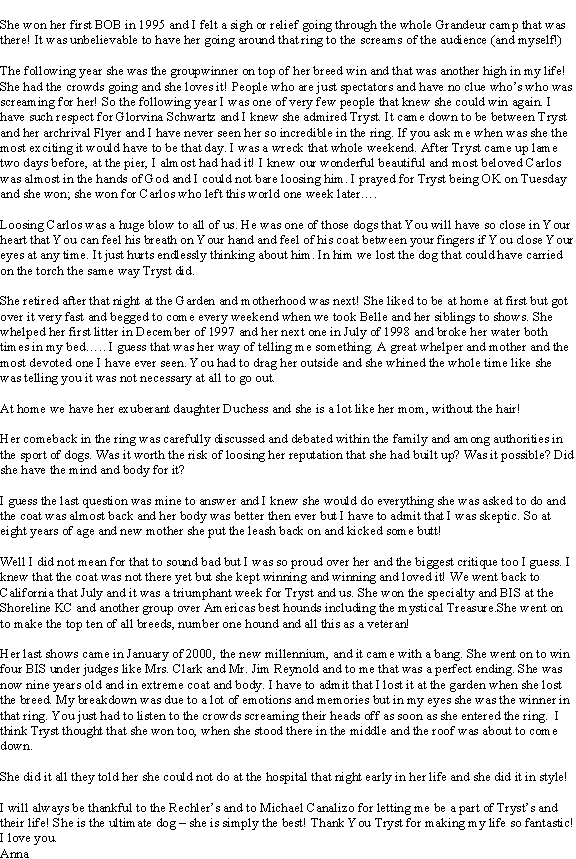 She went to the Nothern NJ specialty a couple of weeks ago and here are the pictures from her first ever apperance in "parade of veteran"

At Ten and a Half she had a blast!

Ask anyone that saw her!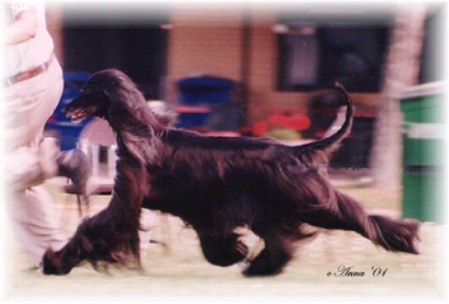 Tryst in the veterans in 95 degree heat! Northern NJ AHC at 10 1/2 yrs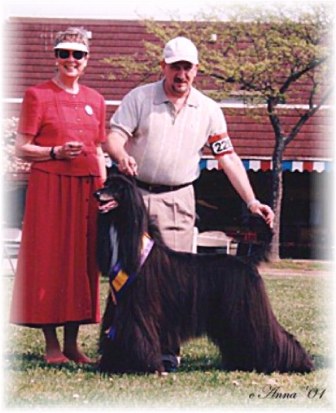 Tryst with judge Betty Stites ( who gave her the Denver specialty two years ago)
Michael and her veterans ribbon. It's just a parade class! Still 95 degrees!

\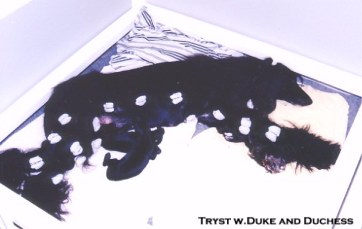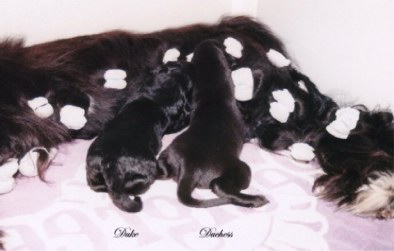 Tryst and the babies three years earlier!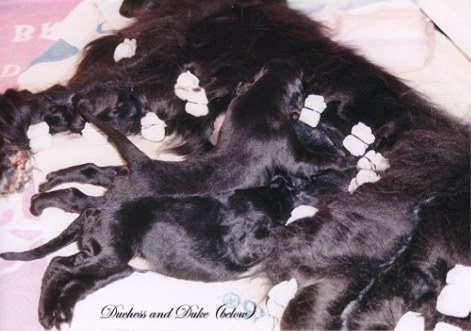 The babies a week old!